2016 MITSUBISHI OUTLANDER UNVEILED IN EDMONTON
June 03 2015, Markham Mitsubishi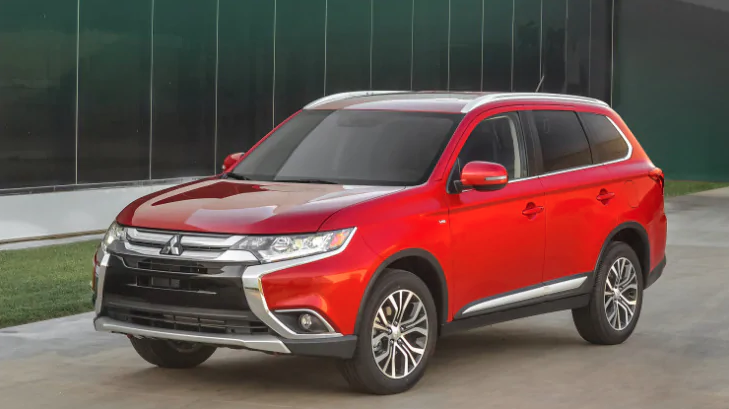 -Canadian debut of newest Outlander
-Over 100 engineering and design improvements
Edmonton, Alberta - (April 8, 2015) - The dramatically redesigned and improved 2016 Mitsubishi Outlander made its Canadian debut in Alberta's capital today - only its second ever public appearance after the global premiere in New York last week.
Unveiled by Mitsubishi Motor Sales of Canada president and CEO Kenny Yamamoto at the Edmonton Motor Show, the new Mitsubishi Outlander heralds a new, eye-catching design direction for one of Canada's most enduring SUVs. The bold new look is instantly apparent at the front fascia which, with a redesigned bumper, flows seamlessly from the fenders to the left and right corners, and ultimately bending around the grille.
"More than 56,000 Canadians have purchased Mitsubishi Outlanders on the strength of its rugged, go-anywhere SUV characteristics. The 2016 Outlander goes further and adds daring new looks, driving refinement, added convenience features and an overall premium feel," said Yamamoto.
Renewed Driving Character
The 2016 Mitsubishi Outlander's dramatic new look - including sharper rear styling - is part of a larger renewal story. Numerous design and engineering improvements have been made to the chassis of the 2016 Outlander, including increased body and suspension structural rigidity, redesigned suspension and Electric Power Steering, noise-isolating windshield and rear door glass, more sound insulation throughout the vehicle, new dynamic front suspension and rear differential dampers, improved weather stripping and engine compartment trim.
As well, Outlander's equipped with the 166-hp 2.4-liter, four-cylinder engine receive the company's latest, advanced CVT-8 transmission with modified shift control for improved acceleration, performance, shift feel and torque delivery
Premium Feel, New Conveniences
New conveniences such as windshield wiper de-icing, LED daytime running and rear lighting and, on the ES AWC Premium priceline, auto-dimming rearview mirror with HomeLink®, push-button ignition start (added with the Fast-Key) and new power-folding mirrors with integrated turn signal round out the changes.
The auto-dimming rearview mirror with Homelink® also becomes standard on the SE AWC Touring Package and GT S-AWC price lines; the latter also gets power-folding mirrors with integrated turn signal and LED headlamps.
For interior aesthetics and comfort, Outlander's cloth seats receive new contrast stitching on several models and a new steering-wheel design features piano-black accents; Quartz Brown is added to the paint colour palette.
Available with 166-horsepower, 16-valve MIVEC 2.4-litre, four-cylinder, or 224-hp 3.0-liter V-6 MIVEC engines (six-cylinder power a rarity among compact SUVs in Canada), the 2016 Mitsubishi Outlander GT offers Super All-Wheel Control - Mitsubishi's sophisticated AWC system with added torque vectoring capabilities - essentially managing under/over steer and superior traction by providing torque to the front wheels on a left-to-right basis in addition to AWC's front-to-back. As well, the GT priceline includes advanced safety technologies such as Adaptive Cruise Control, Lane Departure Warning and Forward Collision Mitigation.
Source: http://www.mitsubishi-motors-pr.ca/ca/en/models/outlander/2016