What Isn't Covered In The Manufacturer's Warranty?
July 23 2019, Markham Mitsubishi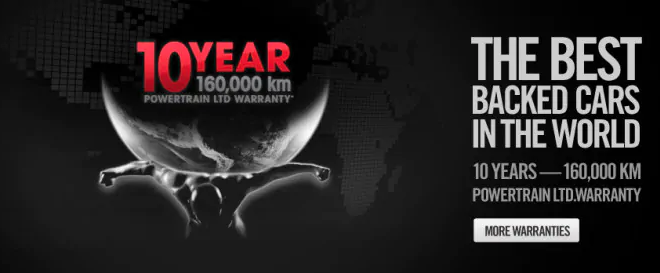 Despite dealer obligations, some things are not covered under a bumper-to-bumper warranty. Tires are a good example. They may be included but in most cases come with their own manufacturer's warranty. Factory accessories like stereos or engine modifications are usually covered, but they may come with a clause stating you cannot modify them without voiding coverage. This is allowed because they are not essential to the car's function, but are "extras."
Seat belts are covered for use but not wear and tear. If they're frayed and discoloured but still hold fast, don't expect a replacement.
Headlights can also cause problems. While you may be able to get a replacement in extreme circumstances, such as excessive moisture build-up, burnt-out bulbs come with full cost.
Also watch out for third-party electronic devices. These include DVD players, wireless headphone systems and anything else not made by the car's manufacturer. All of these components will carry a warranty but won't be tied to your car's warranty and usually last no more than a year.
Finally, be careful with regular maintenance. Most warranties don't cover oil changes or fluid top-ups; although some have separate, free offers for this kind of work.
Always make sure to read your warranty agreement, and if you have any questions, ask! Know your rights when it comes to having work done and always confirm the total cost of repairs before letting your dealership start any work.
At Mitsubishi, we're so confident in the quality, reliability and durability of the cars we build that we back them with some of the most comprehensive warranties available. This list is headed by a 10-year/160,000 km Powertrain Limited Warranty*, a 5-year/100,000 km fully transferable New Vehicle Limited Warranty. We are the only vehicle manufacturer that offers up to a 5 year/100,000 km accessory warranty and 5-years/Unlimited kms Roadside Assistance. So now, when you drive off in your new Mitsubishi, you'll leave with even more peace of mind, knowing you can enjoy it to the fullest for many years to come.
Source:http://www.angieslist.com/articles/what-does-and-doesnt-your-auto-warranty-cover.htm